Time for another weekend full of adventures!!
I have to admit something...
This might sound terrible
next week is finals week! Wahooooo
but I was at the magazine the other day talking with my supervisor
and I decided I wanted my last day to be Monday
the bad part??
I am really excited about it.... Is that just so terrible?????
I mean I am SOOO glad and SOOOO grateful I was given the opportunity to intern there this summer,
I learned so much about the industry
but I was also at Studio 5 this summer
and they just don't even come close
I mean I guess that was the who purpose of taking on so much this summer
I really wanted to come to a conclusion which path I would choose
and this summer answered that question
so I'm grateful
I will be continuing with Studio 5 until I find something else for the fall
They are so sweet and told me I am welcome to stay as long as I want!
Which is fun but I mean I really should try and find an actual job rather than just internships
but we will see what Fall has to offer the Borens :)
Starting things off this Friday is the Ogden Balloon Festival! I am seriously jumping out of my bones excited for this. I love hot air balloons. So it starts August 15th and will go through the 17th. I haven't actually ever been, but I remember seeing the sky full last year and thought how cool it looked!
2. I don't know if it's possible to love flowers more than I do. Fresh flowers make a house so much more cheerful and cozy. I got really lucky and have a hubby who really appreciates them, and knows how much I love them so he is always on top of making sure our vases are filled. I recently came across this article explaining
10 ways to extend your flower's life.
3. Jack and I have been trying to be more conscious about what we eat. That is not saying we don't still indulge... very often... but we are trying. I mean it's the thought that counts right?? Anyway, I am a strong believer that what you eat affects
every
aspect of your body. One thing we have really been wanting to work on is eating less sugar. I have
such
a sweet tooth. Anytime I eat anything I crave it like crazy.
Watch this documentary.
I think it will solidify your thoughts on wanting to be more conscious. It did mine!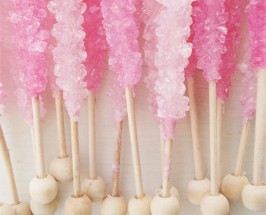 4. Speaking of healthy... :) I am a big fan of
summer salads.
This one looked too delicious not to try! Everything is so fresh right now! If you're like me you'll have one bite and it'll be gone!
5. Last but not least, I couldn't end the week without a few summer shoes. Weakness! I am especially a fan on the ankle strap. I honestly don't think I have bought a shoe in the past two years that doesn't have an ankle strap! Personal preference I guess... They just make a shoe so much more girly :)
Love Love,
Ashlie